Metal Refinishing Services
We've teamed up with
Colonial Brass
of Houston to provide you with cost effective metal refinishing services and custom metal items.
Please contact us for a price
ESTIMATE
.
Our refinishing service can restore your older tablernacles to like new shine and splendor.
Not only do we refinish the outside but we also replace the lining with fine fabrics.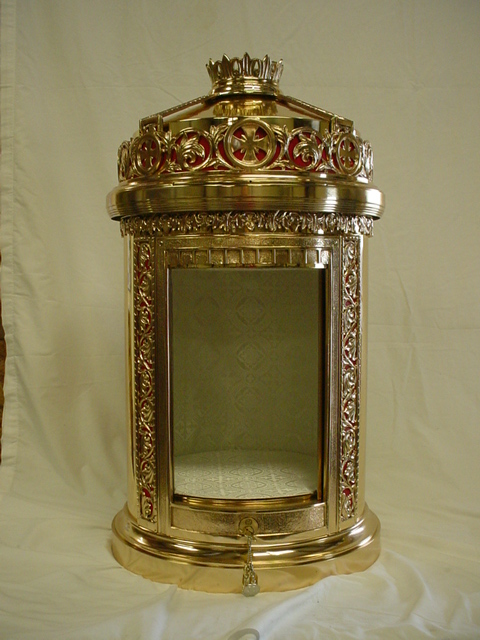 Also shown here, a before and after of a ciborium which was salvaged from Galveston, TX following the floods of Hurricane Ike.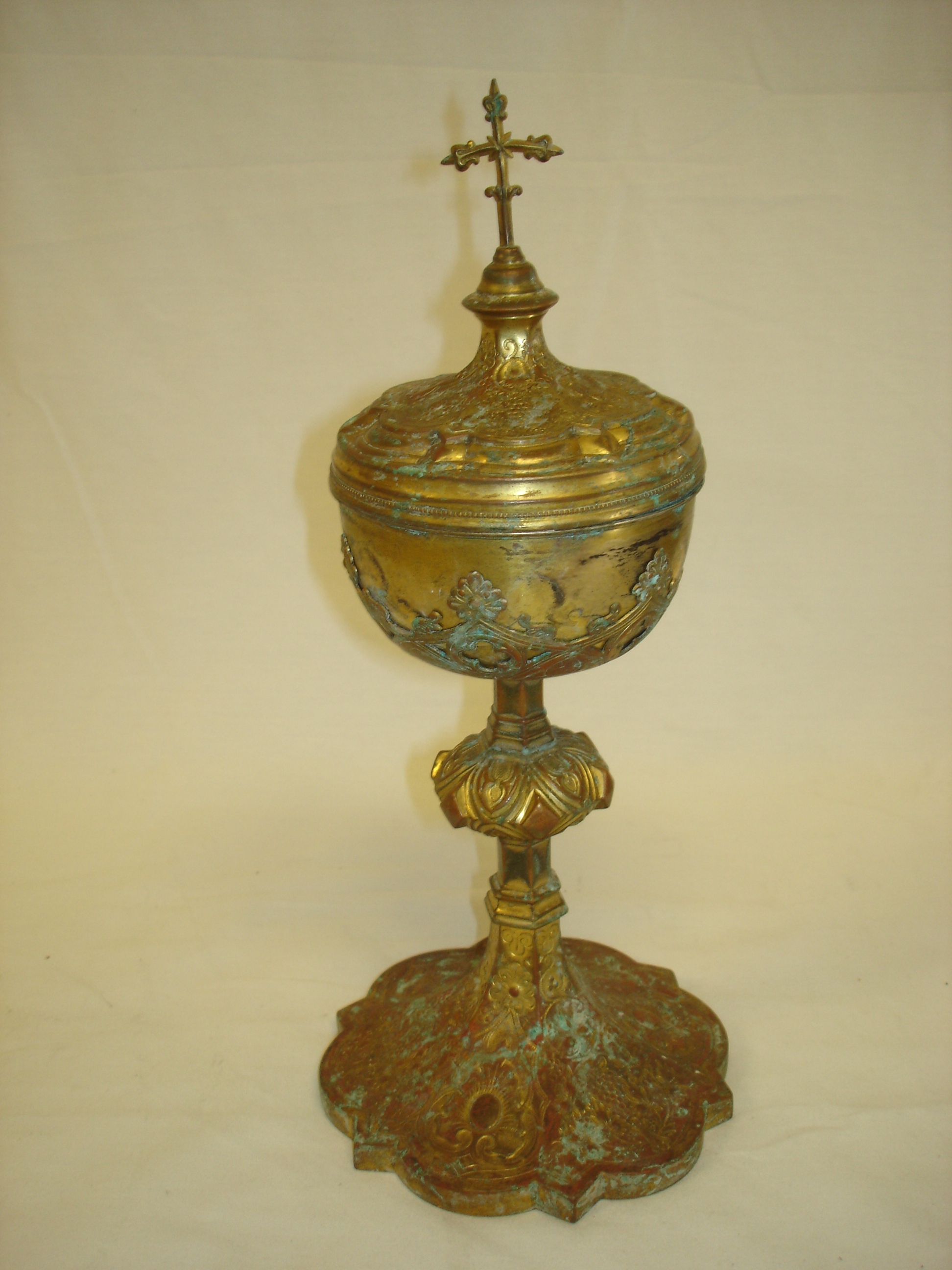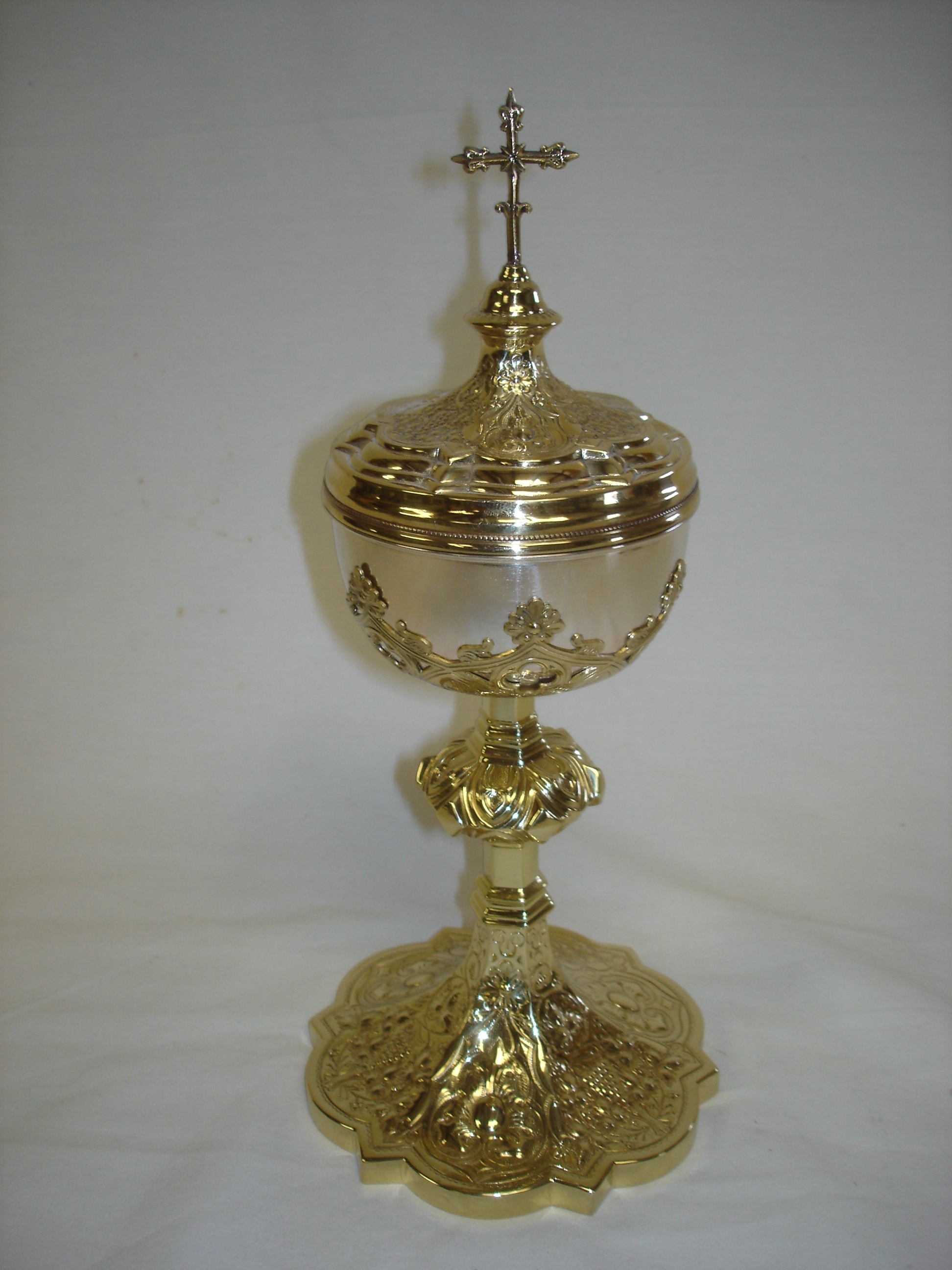 In addition to our refinishing services, we can also manufature large scale projects for your church.
Pictured here is a screen made for St Anthony Cathedral in Beaumont, TX. Matching pieces are used in altar rails and pre dieu.